Temescal Wallet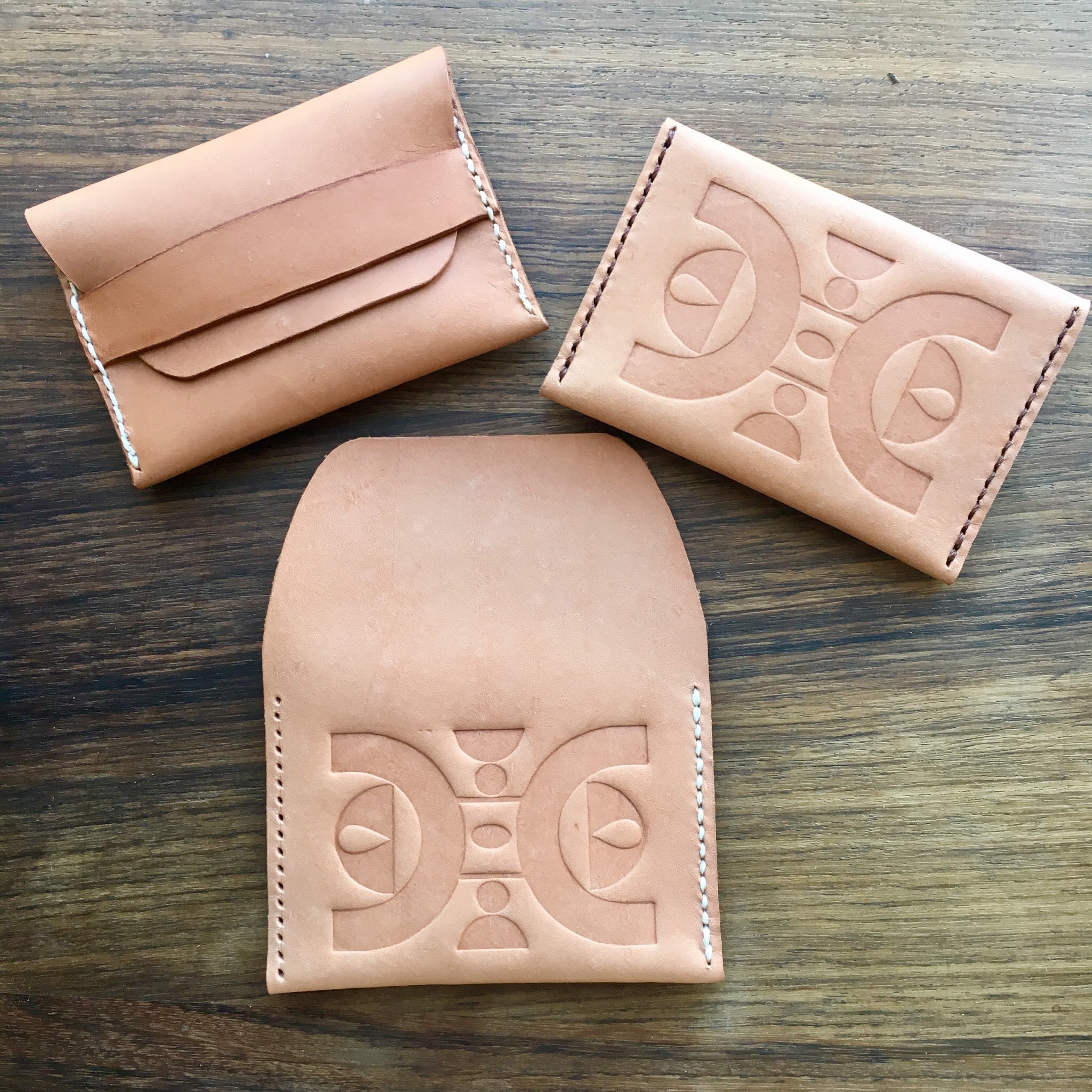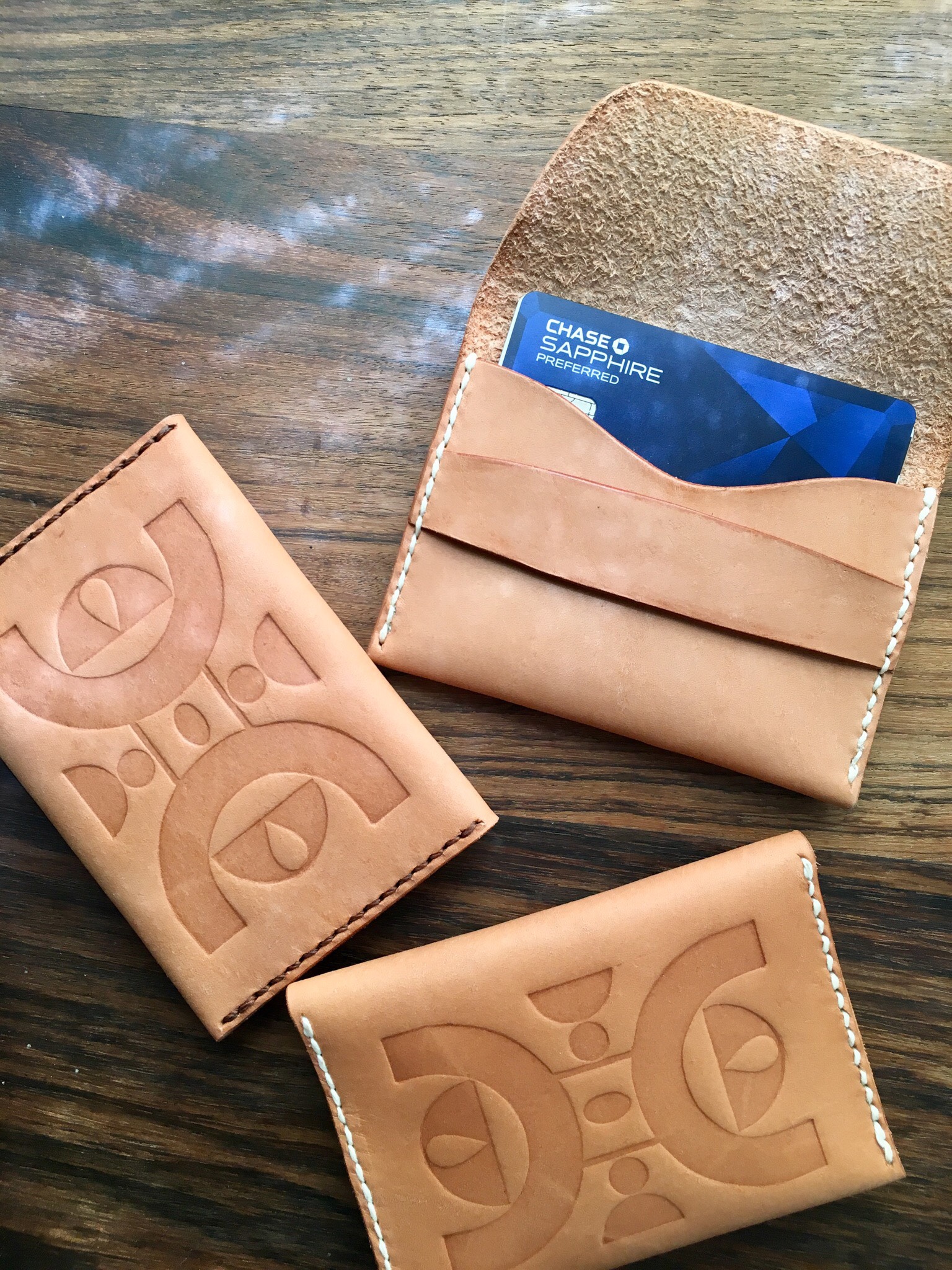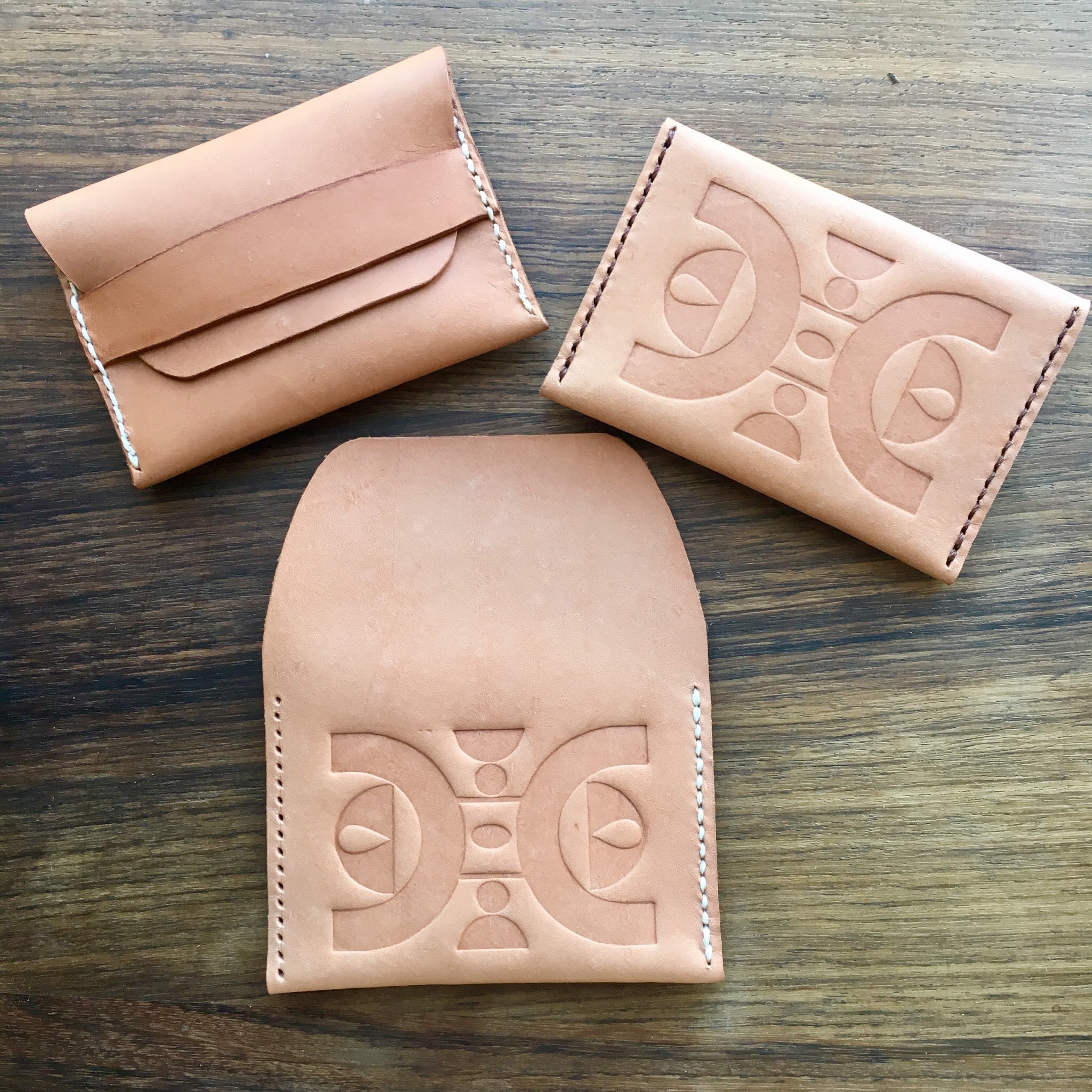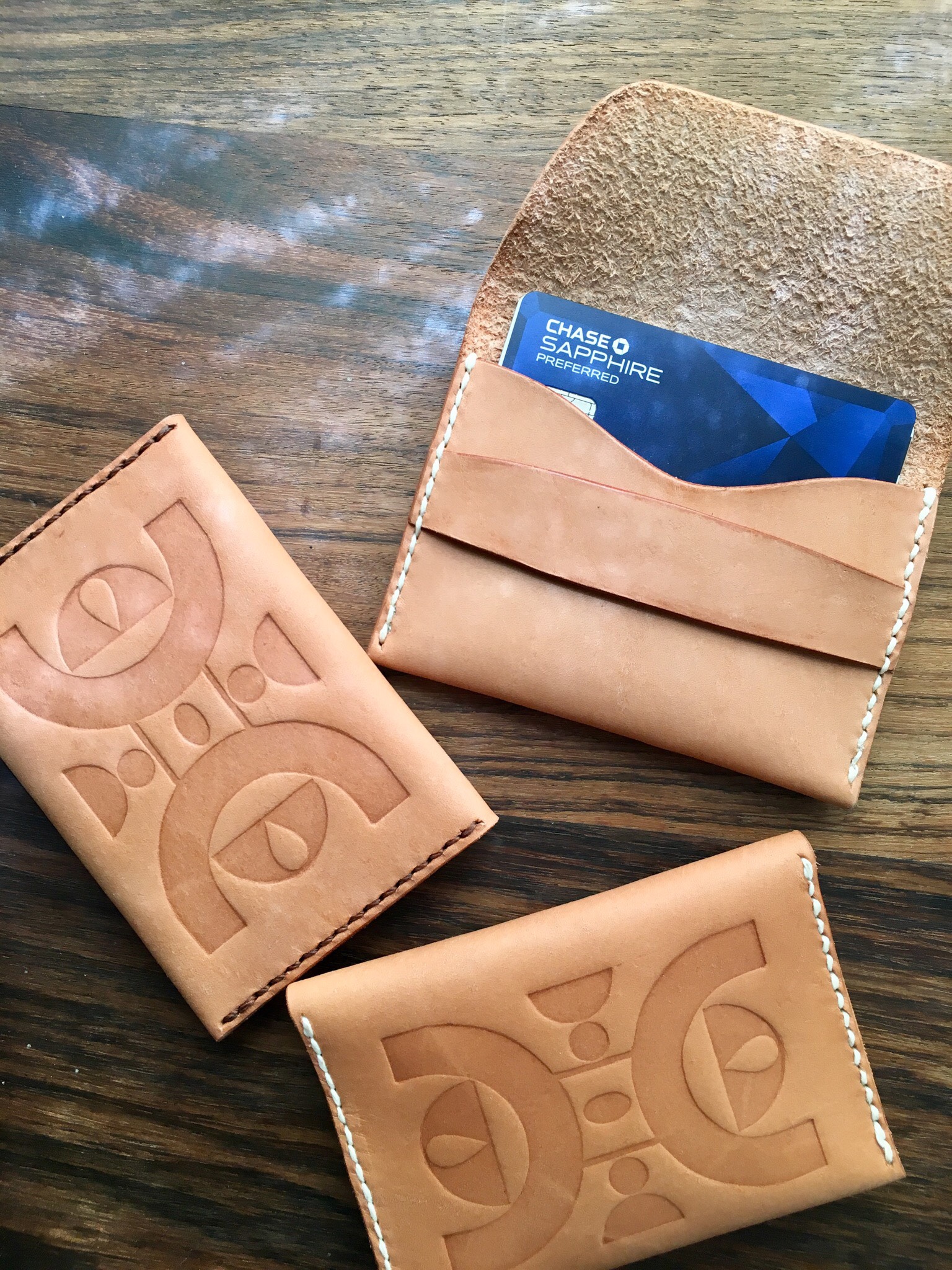 Temescal Wallet
This handmade leather wallet is the perfect alternative to a large bi-fold wallet. More compact than a full size folding wallet, allowing it to fit easily into your pocket, but with enough room to hold your essential cards, cash and even some change. Made of 100% vegtan cow leather, hand cut and hand stitched, this wallet will last for years and develop a beautiful patina. Each piece is primed with a water proofing leather wax on the grain side and printed with a linoleum block hand carved in my home studio.
This wallet:
- Has a design inspired by my time living and working in the vibrant community of Oakland, CA.
- Began as a whole vegtanned cow hide in my home studio, where I painstakingly trim each one to avoid waste.
- Is carefully primed with a leather proofing wax, but is not fully water proof. The wax brings out the deeper tones in the leather and adds a little sheen. The oils in your hands will eventually create a beautiful patina on this piece as it ages.
- Is saddle stitched the old fashioned way, with two needles and hand-waxed linen thread.